At Imagehub, we fully comprehend the importance of smooth-running equipment for your business. With the HP DesignJet Z5600 plotter being an integral part of your operations, maintaining its optimal functionality is essential. Like any sophisticated device, however, unexpected issues might surface, represented by error codes.
This blog post will walk you through common error codes for the HP DesignJet Z5600 plotter, provide troubleshooting tips, and help you recognize when it's best to call the professionals at Imagehub for support.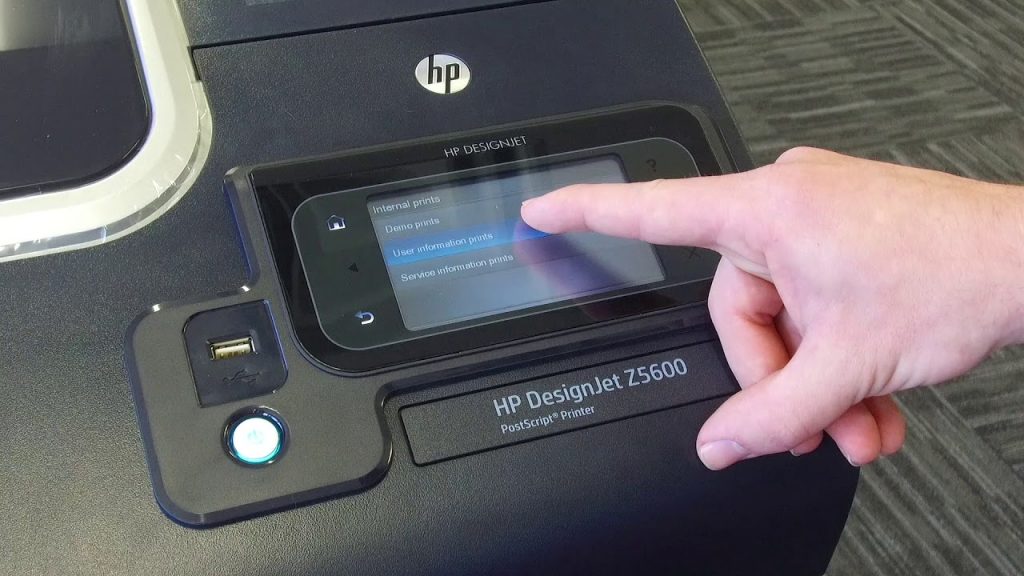 Common Error Codes for HP DesignJet Z5600
Here are 20 common error codes that can come up on your HP DesignJet Z5600:
Error 01.0:10: Non-System error.
Error 01.1:10: Electronics module error.
Error 02.1:10: Carriage PCA malfunction.
Error 03:10: Power supply problem.
Error 05.1:10: Printhead error.
Error 08:11: Front-panel issue.
Error 11:10: Trailing cable problem.
Error 21:10: Service station failure.
Error 42:10: Scan-axis motor failure.
Error 47:01: Starwheel motor error.
Error 55:10: Line sensor error.
Error 56:10: Encoder strip issue.
Error 59:10: Vacuum fan failure.
Error 61:01: Paper axis shutdown.
Error 63:04: Firmware error.
Error 71:06: Out of memory.
Error 72:04: I/O module problem.
Error 73:04: Server error.
Error 79:04: Firmware failure.
Error 85:10: Paper-axis motor issue.
Troubleshooting Tips
For basic troubleshooting, please follow these steps:
Power issues (Errors 01.0:10, 03:10): Unplug the plotter, wait for a few moments, then plug it back in and restart. If the error persists, you might require a new power supply.
Hardware issues (Errors 01.1:10, 02.1:10, 11:10, 21:10, 42:10, 47:01, 55:10, 56:10, 59:10, 85:10): These can often be due to physical problems. Check if any parts are broken or improperly inserted, and make sure all connections are secure.
Software and memory issues (Errors 63:04, 71:06, 72:04, 73:04, 79:04): Update the firmware or expand the plotter's memory.
Printhead issues (Error 05.1:10): Try cleaning the printhead. If the error persists, replace the printhead.
When to Call Imagehub for Support
While some issues can be resolved with the basic troubleshooting tips above, some issues require expert help. If the problem continues after trying these steps, or if you're not comfortable performing these tasks yourself, it's time to contact us at Imagehub.
Our team of professional technicians specializes in printer and plotter repair services, delivering top-notch, prompt, and reliable services in Abu Dhabi, Al Ain, and other parts of the UAE.
Don't let a plotter issue interfere with your business productivity. You can easily reach us through our 'Contact Us' page to learn more about our services or to schedule a service call.
Remember, at Imagehub, your peace of mind is our priority, and your office equipment is in expert hands. We are here to help you maintain a smoothly running business operation.